Originally we had wanted to spend Christmas on an beach somewhere but after our quick 2 day stop in Mui Ne we decided not to stay there. And Phu Quoc, the Vietnamese island in the south, was supposed to get hit with a major storm. So as we have many times before, we modified our plans and decided to spend our foreign Christmas in good 'ole SAIGON!!
*Quick note on Mui Ne: I'm sure it can be nice, and no doubt there are party hostels if that's what you want, but both Athena and I found 2 days was more than enough time there. The beach front is entirely claimed by resorts that you have to either sneak onto or pay to use. That, an astronomical amount of Russians on holiday, and neon lit store fronts with aggressive hawkers make it for an all around B- experience. Oh and Athena hit the trifecta of deaths seeing a dead bird, dead fish, and a dead rat all within 10m on the beach. But hey there's a really fantastic Indian restaurant called Ganesh India!
So we got into Ho Chi Minh on the 23rd and we spent Christmas Eve Eve at a hostel in District 1, the backpacker central. Walking from the bus stop to the hostel we immediately understood why they call Saigon the crazy city. Holy sh*t f*ck*n hell! Hanoi's got nothing on the madness that is traffic in this city. There are NO rules. It probably didn't help that we arrived in the city right around rush hour but you'll be walking down what you're pretty sure is a sidewalk / motorbike parking lot, to be suddenly confronted by a motorbike coming straight at you, going the wrong direction, honking madly like you're the one who's not where they're supposed to be. It's all quite an experience. But we made it safe and sound. We dropped our stuff and went to check out Bien Thien, the hot nightlife bar scene of HCMC. In standard fashion we grabbed a drink walked around a bit and were back at our place by 10pm. Going out and getting drunk is great and all but it's tiring and expensive (even if beers are only like 75¢).
We woke up Christmas Eve morning with a plan! We'd decided to get a nice apartment for ourselves with a kitchen were we could hold up for a few nights and pretend like we weren't traveling for a second. We woke up and parted ways for the first time in the last two and a half months for two whole hours to frantically search the city for little last minute gifts so that we'd have something to open on that fateful day. We serendipitously met up on yet another life threatening street crossing right after we had both finished shopping.
Still having a decent chunk of the day left we headed over to the War Remnants Museum. Outside are all manner of big pieces of left-behind US military equipment, from artillery pieces to helicopters and fighter planes. Inside however tells the tail of the US war of aggression against the north Vietnamese who were simply fighting for their own governmental freedom from the US puppet government of Saigon. And while yes there is definitely a slight propagandist bias they don't sugarcoat the war in the way it is taught in the US. Stories of villages of innocent civilians that were slaughtered and whose homes were burnt to the ground are all to frequent. Atrocities such as prisoners being thrown out of helicopters alive with photos to prove it really make you see the war in a whole new angle.
Quotations from intellectuals from all over the world condemning the actions of the US as aggressive war crimes aren't hard to believe.
I will say they do a remarkable job of noting instances of protest to the war in the US, such as the Kent shootings, to show it was not the American people but the government who had caused this war. Additional exhibits on the effects of agent Orange (dioxin), both ecologically and congenitally in the birth defects that survive 4 generations later, are not easy to stomach. Dioxin is one of the most harmful chemicals known to man, and exhibits paint a picture of the US knowingly testing this new chemical agent on the people of Vietnam, and their own soldiers, to research its effects for future wars. The contrast between the well maintained machines of death on the outside of the museum which in ways glorify war to the horrifying images and stories told within show an entirely new view on the "American war of aggression".
After our uplifting afternoon we found a food co-op and got groceries to make ourselves a proper home cooked Christmas feast. Being both limited and wanting a slice of home, we decided on a pasta and homemade sauce with a creamy tomato soup (which I had been craving for weeks), garlic bread, green beans and some mashed potatoes. With our ingredients in hand we grabbed our bags and moved to our apartment. After some secret present wrapping and a candy cane provided by miss Athena, we had a proper fake plant Christmas tree! We closed our blinds of our 15th floor apartment, and apart from faint Vietnamese karaoke (the worst in the world, like seriously how is this whole country so tone def) you wouldn't even know you were abroad. We started cooking dinner and realized that in our haste at the grocery store we had grabbed a bundle of shallots instead of garlic…garlic being the mainstay of our entire meal. Oh well we made it work, sort of, and enjoyed a nice dinner by a YouTube fireplace.
The morning finally came and somehow Santa managed to fit through the computer screen and deposit our gifts below our Christmas bush. And the spoils were good! Mostly little necessities we had lost along the way or had wanted for a while but weren't in a city, but the icing on the cake was something extra special. The day before, after we'd bought our gifts, I realized that this would be my first Christmas without a token Lego. When I was a kid I was obsessed and that's all I wanted. and in tradition every year my mom would get me a little something to put together on Christmas Day. And Athena played along with my disappointment, so imagine my surprise when Christmas Day I open one of my presents and here is a knockoff Vietnamese lego dude…ON A MOTORCYCLE!!! I knew I chose the right girl to marry 🙂
After a leisurely morning we set off for our one outing for the day. A family tradition of mine, we went to see a movie on Christmas Day. Since Christmas was just another Tuesday for most of Saigon, getting tickets wasn't too hard. So we decided to go see the only half decent English film in HCMC, Aquaman. Wouldn't have been my first choice but it was alright. The real experience though was the 10 seat private theater with HUGE leather love seat recliners and the best sound system I've ever heard. Top notch movie viewing experience for two for a whole $20 including lots of popcorn. The rest of the day was lazily spent hanging out. One the way home we got garlic and wine to use what was left of our ingredients for another home cooked meal. And somehow the revised leftovers were way better with just a few ingredient additions and of course garlic.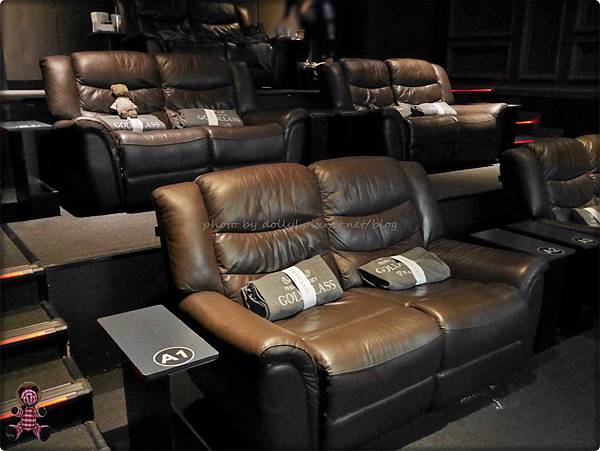 The next day we sadly had to leave our 15th floor paradise and once again descend to the world of travel outside. It's something you don't understand until you travel long term but the little breaks from your "vacation" can sometimes be the best parts. And certainly some of the most relaxing.
After leaving our paradise, we decided to head back to our hostel and book a bus to Phnom Pen for the next morning because we'd already made plans to meet a friend in Ko Rong Samloem for New Years and we wanted a few days to see the capital city. So after a few more strolls through the city, and some delicious craft beer our time in Ho Ho Ho Chi Minh had come to an end.